Keeping What You're Grateful For Gleaming!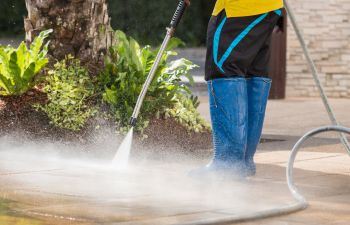 It's November, which means it's a great time to reflect on all that you're grateful for. Did you know that the first Thanksgiving feast was originally supposed to be a fast? Early settlers showed their thanks by praying and fasting (abstaining from food), and this was the original plan. However, when the Wampanoag Indians arrived to join them, they turned their intended three-day fast into a three-day feast!
Is there something you would like to change this season as well? Perhaps you have visitors or guests coming to your home or commercial property and you'd like to prepare by making it a gleaming welcome to your visitors. One way you can prepare for visitors is by ensuring that the exterior of your home is clean.
At JB Power Clean, we offer pressure washing to help you maintain the appeal of your property, including your exterior and concrete areas and walkways. We can help remove challenging stains and sticky debris to help you restore the appearance of your home or building safely and effectively with no risk of damage to windows, lighting and other delicate structures.
Why not consider giving your home or commercial property a pressure washed cleaning to prepare for Thanksgiving. Keep what you're most grateful for gleaming and welcoming to all those who come to see you this season.
For sparkling clean results with safe and effective pressure washing, contact our professionals at JB Power Clean for a free estimate today!
Posted on behalf of JB Power Clean
Sherrills Ford, NC
Phone: (704) 658-5896