Sidewalk Washing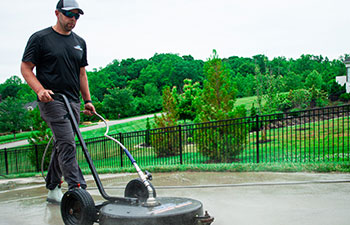 Sidewalk Power Washing
Over time, the effects of mold and mildew along with weather and environmental components discolor sidewalks and walkways. Consequently, sidewalks may appear gray, black or even green. Yet, sidewalk power washing is an easy, effective pressure washing service for restoring the appearance of sidewalks, while giving homeowners an added curb appeal.
When performed professionally, sidewalk power washing provides professional, longer lasting results. That's why the specialists at JB Power Clean encourage homeowners to consider having their sidewalks cleaned regularly. Along with the latest power washing equipment, our team uses hot water to break up difficult oil and grease stains, cold water for superficial discoloration or high-pressured steam to loosen and remove dirt and sticky debris. Not only is sidewalk power washing an economical way to increase the value of one's property, it cuts down on the amount of dirt tracked into the home.
To obtain a free estimate for sidewalk power washing in your area, call the technicians at JB Power Clean today!
Sidewalk Power Washing & Cleaning
If the sidewalk lining the front of your home is speckled with grease spots, gum, mold or mildew, it is certainly an eyesore. From an aesthetic perspective, a dirty sidewalk fails to give the best impression for visitors and guests. Additionally, a sidewalk with contaminants might not be a safe surface for children to run and play. Thus, many homeowners are turning to sidewalk power washing and cleaning to brighten and freshen their sidewalk.
Surprising to some, professional power cleaning for sidewalks is incredibly affordable and simple, with reliable and longer lasting results. Additionally, a sparkling clean sidewalk is a healthier space to live and play, and even increases the value of one's property.
The trained technicians at JB Power Clean utilize hot water, cold water or high-pressured steam to clean concrete surfaces, including driveways, walkways and sidewalks. With the latest equipment and the right technique, homeowners receive incredible results that they are happy to show off.
If you reside in Sherrills Ford, Mooresville, or a neighboring community, contact the experts at JB Power Clean to obtain a free estimate for your sidewalk cleaning today!