Residential Pressure Washing
Does the exterior of your home appear tired and dull? A number of factors diminish the appearance of residential exteriors, from dust and dirt to mold, mildew, weather and the environment. Rather than take on the tedious (and expensive) challenge of replacing your vinyl siding or other surface, pressure washing is a quick and affordable solution for restoring the look and curb appeal of your home.
On the other hand, suppose your home doesn't appear dirty, yet it has been several years since it has had a professional pressure washing. While pressure washing provides safe and effective cleaning, it contributes to the life of your structures and paint, helping them retain their look longer. The integrity and color of your home are best maintained with residential pressure washing every 15 to 18 months.
If you reside in Sherrills Ford, Mooresville, Lake Norman or a surrounding area, and you're looking for a top-rated, professional pressure washing service, call the experts at JB Power Clean today. We offer: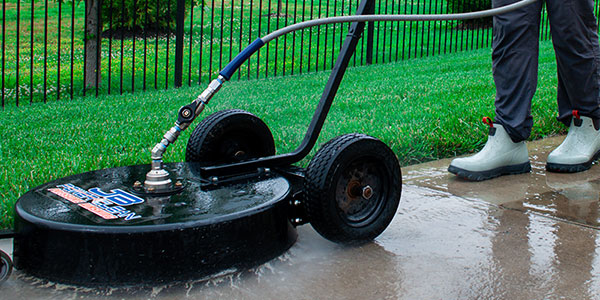 House Washing, Driveway Cleaning, Decks, Sidewalks, Gutter, & More
Are you seeking a safe and efficient cleaning solution for your residential siding, trim, driveway, sidewalk, deck or gutters? While environmental factors, including dirt and grime, mold, mildew and pollutants degrade the surface of your home and property, residential pressure washing can restore its appeal. Using a professional-grade detergent and specialized technique, the experts at JB Power Clean have the experience and knowledge to serve Sherrills Ford and the surrounding areas with sparkling clean results in residential house washing and more.
Whether your driveway or sidewalk is coated with grease and oil, or the concrete stairs and patio on your property are stained, JB Power Clean utilizes hot water, cold water and high-pressure steam to restore and brighten the look of concrete structures. With residential gutter cleaning, we'll remove bulky debris, preventing the formation of insect and pest nesting. Next, we'll remove streaks and stains that have darkened the facing of gutters and downspouts.
To secure your estimate for residential pressure washing and cleaning of your concrete surfaces, contact the specialists at JB Power Clean today!