How Pressure Washing Service Can Reduce Home Repair Costs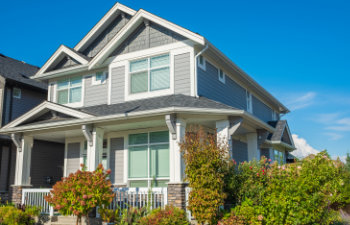 When it comes to home maintenance, many homeowners are looking for ways to save money while still keeping their property in excellent condition. One effective method that is often overlooked is pressure washing. Not only can pressure washing improve the appearance of your home, but it can also help you save money on repairs in the long run. Here are some ways hiring a pressure washing service from JB Power Clean can help you save money on home repairs.
Preventative Maintenance
One of the best things about pressure washing is that it can help prevent damage from occurring in the first place. When dirt, grime, and other debris build up on your home's exterior, it can trap moisture against the surface. Over time, this can lead to rot, mold, and other damage that require costly repairs. By pressure washing your home regularly, you can remove these harmful substances and keep your home's exterior in top condition.
Extend the Life of Your Roof
Your roofing system is one of your home's most important components and is also one of the most expensive to repair or replace. Regular pressure washing can help extend the life of your roof by removing debris that can trap moisture and cause damage. It can also help remove stains and discoloration that can make your roof look old and worn out. By keeping your roof clean, you can avoid costly repairs and replacements down the line.
Protect Your Siding
Your home's siding is another critical component that can be damaged by dirt, grime, and other debris. Over time, these substances can cause your siding to fade, crack, or develop other forms of damage. By pressure washing your siding regularly, you can remove these harmful substances and protect your siding from damage. This can help you avoid costly repairs or replacements and keep your home looking great for years to come.
Prevent Allergies
If you or anyone in your family suffers from allergies, pressure washing can effectively reduce symptoms. By removing pollen, dust, and other allergens from your home's exterior, you can minimize the amount of these substances that make their way inside your home. This can help reduce allergy symptoms and improve the overall air quality in your home, leading to better health and lower medical bills.
Pressure washing is an effective way to keep your home's exterior in excellent condition while also saving money on repairs. However, completing pressure washing yourself can be time-consuming and may have hidden dangers that you want to avoid, such as falls and accidental damage to surfaces. By investing in professional pressure washing services, you can protect your home from damage, extend the life of your roof and siding, prevent allergies and more. Call our team at JB Power Clean for your next pressure washing project – it is a worthwhile investment in maintaining your home and preventing unnecessary home repair expenses.
Posted on behalf of JB Power Clean
Sherrills Ford, NC
Phone: (704) 658-5896