Various Options For Residential Home Surfaces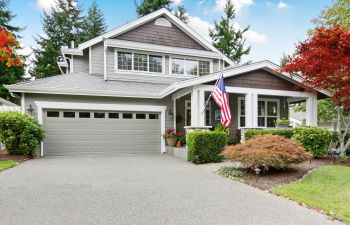 JB Power Clean is equipped and experienced in restoring the brilliance of the exterior of your home. We offer low-pressure house washing that is safe and highly effective for cleaning the many various types of residential home surfaces. JB Power Clean will gently remove dirt, grime, mold, algae, and mildew with our custom soap solution. If you're uncertain about the exterior of your home, or have several types of materials on the outside of your home, read below to discover which surface you have on your home.
Dryvit
Dryvit is a synthetic version of cement siding. Homeowners enjoy the various colors, shapes, and textures of Dryvit. Contractors can make it into any shape due to its flexible foam boards. It is a versatile and highly insulated option for the exterior of homes.
Brick
Brick homes have been around for a long time. Bricks are small rectangular blocks usually made from fired or sun-dried clay. While brick is an expensive option for homes, there are many benefits associated with this type of exterior. They are low maintenance, fire, and weather resistant, and offer endless design options.
Stucco
Stucco and Dryvit are terms that are often used synonymously. Stucco is made of cement, lime, and sand. After being applied, it hardens to a very dense consistency. Dryvit is the name of a company, not an actual stucco system.
Vinyl
Vinyl siding is a plastic home exterior used for decoration and weatherproofing on a home. It is the most common home siding material used in the United States. It is known for its low maintenance requirements, durability, versatility, and relatively low cost. It imitates wood clapboard and shakes.
JB Power Clean Offering You A Free Estimate
Is your home exterior dull and lacking curb appeal? Call JB Power Clean today, and we'll come out and give you a free estimate on whatever exterior you have on your home.
Posted on behalf of JB Power Clean
Sherrills Ford, NC
Phone: (704) 658-5896