Trying To Remember What Color Your Brick Or Stucco Is Supposed To Be?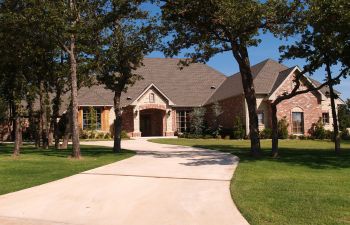 If you can't remember what color your exterior brick or stucco is on the outside of your house should be, then it's time to schedule JB Power Clean to come and wash the exterior of your home! There's a reason your brick color and style was chosen for the exterior of your home. It was meant to coordinate with the other features such as shutters, trim and window trim. If your brick or stucco color is "off," it can disrupt the visually pleasing color coordination of your home's exterior.
Over the years, the exterior of your home may have dirt, grime, mold, algae or mildew that distort the original color of your home's exterior. JB Power Clean can come and uncover the hidden original and intended beauty of your home by giving it a low-pressure wash that will eliminate the cause of your home's discoloration. Our low-pressure washing is safe and will not damage your home's exterior like some high-pressure power cleaning systems can do.
JB Power Clean are experts in cleaning the exterior of your home with safe and effective methods and ingredients that will reveal the beauty of your home that has been hiding behind ugly and damaging elements.
Call and book your appointment for exterior low-pressure cleaning of your home with us at JB Power Clean today. We offer free estimates so you know what to expect when we come to do the job for you.
Posted on behalf of JB Power Clean
Sherrills Ford, NC
Phone: (704) 658-5896