Has Your Roof Gone Streaking?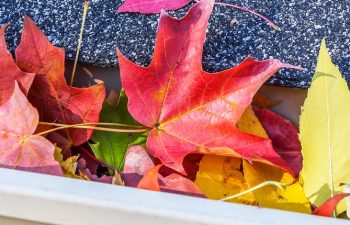 Gloeocapsa Magma. Sound familiar? Probably not, yet it is something that is currently visiting many, many houses in the Charlotte area. What is it? Gloeocapsa Magma is the official name of the dark green algae that can be seen infesting so many roofs today It spreads by wind and If left alone and untreated can cover half of your roof shingles in just one season! The reason? Limestone. It is a prime component of modern day shingles and Gloeocapsa Magma thrive off of it! As older algae die off, they turn black and serve to retain moisture (giving the streaks their color). This speeds the growth of successive generations which means that these algae can grow from a dot to a spot to an unsightly streak before you can say "I gotta call somebody about that!"
The roof cleaning teams at JB Power Clean are veterans at removing roof stains and streaks such as these. Our no pressure roof cleaning procedure will not only remove those unsightly black streaks from your home but they will also keep your roof warranty intact! DO NOT let anyone use a pressure cleaner (even low pressure) on your roof. Not only can this void your roof warranty it can severely damage your roof shingles.
JB Power Clean has been successfully combating this unwanted houseguest for years!
Trust in our experience and call today!
JB Power Clean provides the following roof cleaning services in the Charlotte area:
Black Stain Removal
No Pressure Roof Cleaning
Residential Home Roof Cleaning
Commercial Roof Cleaning
Office Roof Cleaning
Black Roof Stain Cleaning
Also See Our Other Services:
Low Pressure House Washing
Gutter Cleaning
Deck Cleaning & Restoration
Roof Cleaning & Black Spot Removal
Driveway & Concrete Cleaning
Posted on behalf of JB Power Clean
Sherrills Ford, NC
Phone: (704) 658-5896