Roof Cleaning Without Pressure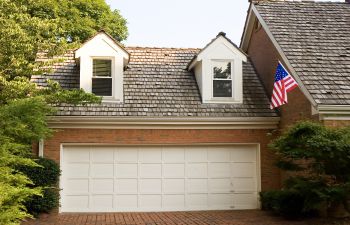 Fall rains and winds often cause us to notice things that we often miss throughout the rest of the year. With the beautiful colors changing in trees, many people are often looking up – and seeing both the good and the bad. Gutters are notorious for getting clogged up with falling leaves, and many roofs are also known to develop brown or green streaks. These streaks are actually caused by a species of algae called Gloeocapsa Magma, and they can ruin the curb appeal of any home.
Roof algae rarely pose a threat to your family's health, but they can cause unwanted damage to your roof shingles. Gloeocapsa magma algae grow in colony-form and hold moisture. With the amount of rainfall that the Southeastern United States has received this fall, many people are starting to notice unsightly streaks on their roofs. Lucky for homeowners, these algae streaks can be removed by thorough roof cleaning without pressure.
At JB Power Clean, we offer No Pressure Roof Cleaning services to remove algae streaks from your roof. You should never hire a company that wants to pressure wash your roof. Using a pressure washer to clean a roof will lift shingle tabs and break their seal, and it also removes the protective surface granules on the shingles. Pressure washing will often void any warranty of your roof, leaving you with a damaged roof that you will be required to pay for.
Never let anyone on your roof that plans to use any type of pressure washing machine. At JB Power Clean, we utilize safe, no pressure roof cleaning measures to safely remove dark stains caused by algae. Contrary to sidewalks and driveways, there is not a need for high pressure to remove stains from roof shingles.
In Charlotte, North Carolina, JB Power Clean is the name to trust for deep cleaning areas on your property. While we offer exceptional pressure washing for your vinyl siding, brick, driveways, and sidewalks, we proudly offer no pressure roof cleaning to remove algae that are discoloring your roof. Call us today for a free estimate.
Posted on behalf of JB Power Clean
Sherrills Ford, NC
Phone: (704) 658-5896