Quick and Easy Cleanup Before Putting Your House on the Market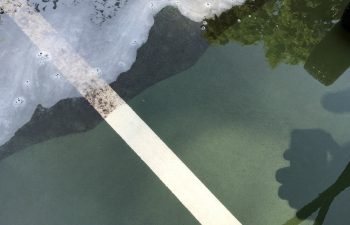 Are you planning to list your house for sale? With the real estate market like it is, it's important to catch potential buyers' eyes from the very beginning. It all starts with a clean and appealing exterior to your property: including your house, sidewalks, driveways, porches, patios, or other outbuildings.
But time, sun, and the weather can play a number on your property. If you've noted the surfaces of brick, siding, or concrete becoming dark, discolored, stained, or moldy, the JB Power Clean experts can help!
Power Washing Services for Home Sellers
Our zero damage, gentle power washing equipment and detergents remove unsightly buildup and grime from your sidewalk and driveway, so that when visitors first pull up there's an impression of cleanliness and ongoing maintenance. The brighter and cleaner you look from the street (or in your online listing), the better chance you have to catch the eye of potential buyers or investors.
We spot clean your home's siding, brick, gutters, etc. to safely lift away the everyday dirt or mold accumulation without altering your beautiful landscaping. What could be better than walking up to a front porch that's freshly cleaned and bright? Potential buyers won't be able but to help notice the impeccable cleanliness and attention to detail in your listed property. You'll be making an impression before they ever step foot through the front door!
Pressure Washing in Charlotte, NC
At JB Power Clean, our pressure washing services come with a free estimate on all jobs. Whether you're buying or selling, or just want to clean up around your home or business, we're happy to help! If you're in the greater Charlotte, NC area, get your complimentary quote today.
Posted on behalf of JB Power Clean
Sherrills Ford, NC
Phone: (704) 658-5896