Is Your Commercial Property Ready For Holiday Business?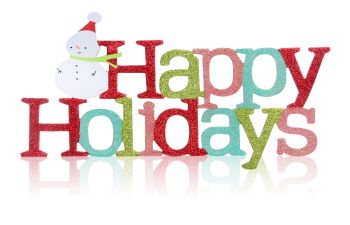 December is a busy month for businesses. Holiday shoppers are out looking for the best deals on the best gifts to give their loved ones. Businesses are all fighting for potential customers to enter their shops and buy from them.
Do you own a commercial property? If you do, you know that getting a customer to enter through your doors is a huge part of your job. Your exterior plays a big role in attracting potential customers into your store. Some ways for business owners to attract customers is to:
Have memorable signage

Create creative window displays

Place a welcoming mat by your front door

Decorate your outside walls

Place portable signs for potential customers who are walking by
While these efforts are valuable and proven to attract customers, if they are not coupled with a clean exterior, none will be effective. Nothing will turn potential customers away more than a dirty exterior. Placing a welcoming mat on a stained sidewalk is not welcoming at all. Hanging a memorable sign in front of a dirty wall distracts from the message you want to send through your sign. The grimy walls surrounding them will overshadow your creative window displays. The quality of your exterior is a reflection of the quality of the product you are offering on the interior of your commercial business.
JB Power Clean is your commercial pressure washing solution. We will help you ensure that your property generates the best impression for your clients, visitors and guests. Call and book your appointment with our experts in commercial pressure washing and power cleaning today.
Posted on behalf of JB Power Clean
Sherrills Ford, NC
Phone: (704) 658-5896