How Gutter Pressure Washing Can Save You Money on Home Maintenance Costs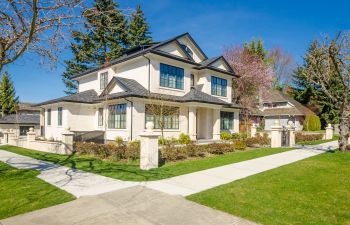 Are you looking to improve the value of your home and lower your expenses for maintenance this year? Pressure washing your gutters can be one of the most impactful ways to protect the health and lifespan of your home. Cleaning your gutters is a task that should be done at least twice a year to save you money on potential repairs. If you have numerous trees on your property, you may want to have this task done more frequently. Here are three ways gutter pressure washing can save you money on home maintenance costs.
Eliminate Pests
Your gutters can become a nest for unwanted pests without regular cleaning. These pests can damage the overall structure of your home, resulting in expensive repairs or replacement. Preventive cleaning can save you thousands of dollars to fix the damage pests can cause to your home. Gutter pressure cleaning helps remove debris buildup that can be a breeding ground for bugs and insects.
Ward Off Water Damage
Snow and rain can overflow clogged gutters and damage the roof and siding of your home. This overflow can also compromise your foundation, which can cost thousands of dollars to fix, depending on the damage. Water damage can become permanent and make it impossible to sell in the future. Gutter pressure washing can ward off water damage so you can save money on maintenance and repair. You may also want to consider installing a gutter guard after cleaning to prevent future damage.
Lower Landscaping Maintenance Expenses
Runoff water from your gutters can wash away the delicate flowers and plants in your landscaping. Mold and mildew can damage outdoor furniture and decks. Gutter pressure washing removes any clogs so all the sweat and financial investment in your landscaping is protected.
Affordable Gutter Pressure Washing Services in North Carolina
In order to make sure your gutters are properly cleaned without causing additional damage, you should contract an experienced professional to handle the job. JB Power Clean provides superior and affordable gutter pressure washing services to help you save time and money. Skilled technicians specialize in improving your home's appearance and function to increase overall value and lower maintenance costs. Call to receive a free estimate today.
Posted on behalf of JB Power Clean
Sherrills Ford, NC
Phone: (704) 658-5896