Graffiti Removal By Pressure Washing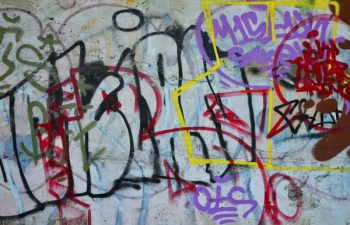 Graffiti is described as an artistic expression or decoration that is inscribed on either rocks or walls. Sadly, this artistic expression often plagues many of the walls of our businesses and streets, regardless whether you live in the metropolitan areas, suburbs, or rural areas. Grafitti Removal Doesn't Have To Be A Headache!There are many communities that actively hire professional pressure washers to remove graffiti from public places. When it comes to removing graffiti, nothing can match the cleaning power of pressure washers as they are able to effectively and effortlessly remove these works in no time!
Safe And Simple Solution
In most situations, chemicals are simply not needed. The use of steam pressure cleaning, for example, may use water that is super-heated, but at a low pressure setting. This is often enough to clean many hard surfaces. Harsh chemicals make the work more expensive; in addition, they add to the pollution of the environment, especially the groundwater. Steam pressure cleaning can also be used in the removal of other materials, such as grease, chewing gum, bird droppings, oil stains, and more.
Graffiti Removal Tools & Techniques
At JB Power Clean Pressure Washing we have the tools and techniques to remove graffiti from many types of surfaces including hard to clean textures like limestone, sandstone, brick, plastic signage, and vehicle exteriors. Modern graffiti removal techniques remove unwanted paint without the use of high pressure or abrasive chemicals. This means that the integrity of the surface being worked on will not be compromised. This is especially important with dealing with delicate or valuable surfaces like building exteriors and business signage.
Protect Your Investment, Call JB Power Clean!
When dealing with graffiti it is best to call someone for help. At JB Power Clean we can take care of the problem quickly and effectively so that you can get back to work without worry. For anyone concerned with saving time and money, there is no alternative to hiring a professional. If you are in the Charlotte. NC area and need help removing graffiti call JB Power Clean Today. We are company that specializes in effective and environmentally friendly graffiti removal. Call or Contact us today! (704) 658-5896.
JB Power Clean has been serving the Charlotte NC area for years! Our client testimonials speak for themselves. Call us today (704) 658-5896!
JB Power Clean also provides the following services in the Charlotte area:
Low Pressure House Washing
Gutter Cleaning
Deck Cleaning & Restoration
Roof Cleaning & Black Spot Removal
Driveway & Concrete Cleaning
Posted on behalf of JB Power Clean
Sherrills Ford, NC
Phone: (704) 658-5896