Graffiti Removal For Your Commercial Property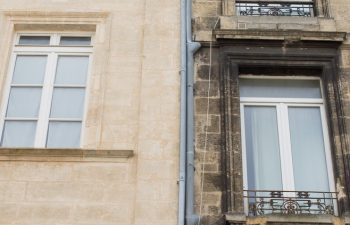 Graffiti is writing or drawing scribbled, scratched, or sprayed illicitly on a wall or other surface in a public place. It appears that many businesses and public areas intentionally have graffiti-type "art" as a way to attract attention and potential customers.
Have you seen the famous "I love you so much" wall in Austin, Texas? It's listed as the number 43 thing to do in the city out of 344 activities. And then there's the famous graffiti in our own state of North Carolina. Have you spotted any of these?
While some graffiti is welcome and good for business, there is a lot of graffiti that has quite the opposite effect. Graffiti is vandalism when it destroys or detracts from the appearance of your commercial building. It can also destroy some of your most precious decorative or delicate surfaces.
When the exterior of your building is destroyed it can ruin a positive first impression you are trying to make on potential customers. The value of your business will not be represented well if people judge "the book by its cover."
Don't allow graffiti to lower the value of your business or building. If you have graffiti on your commercial property, there is an option for you. It is not permanent damage.
JB Power Clean has the tools, expertise and solutions to remove the tough effects of graffiti. We will restore the integrity of your business and the beauty of your building with our commercial pressure cleaning services. Call us today.
Posted on behalf of JB Power Clean
Sherrills Ford, NC
Phone: (704) 658-5896